Chapter 7
Instincts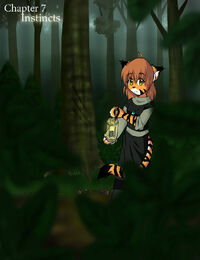 Information
Author:
Tom Fischbach
Progress:
Finished
Number of Pages:
51
Start Page:
196
End Page:
246
Book:
Notes:
Instincts is the 7th chapter of Twokinds.
A couple of days after Flora's heat subsides, Trace and Flora's relationship becomes full-blown, and several new faces appear, both seen and unseen.
Transcript
Edit
Underwork
Characters
Edit
Ad blocker interference detected!
Wikia is a free-to-use site that makes money from advertising. We have a modified experience for viewers using ad blockers

Wikia is not accessible if you've made further modifications. Remove the custom ad blocker rule(s) and the page will load as expected.