Chapter 17
Stranded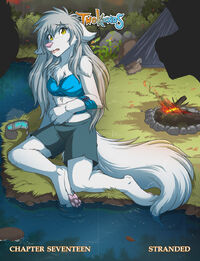 Information
Author:
Tom Fischbach
Progress:
Finished
Number of Pages:
37+
Start Page:
780
End Page:
847
Book:
Notes:

Stranded is the 17th chapter of Twokinds.The 2nd party has managed to capture Zen.And they attempt to reason with him. But with no avail...
Transcript
Edit
Underwork
Characters
Edit
Ad blocker interference detected!
Wikia is a free-to-use site that makes money from advertising. We have a modified experience for viewers using ad blockers

Wikia is not accessible if you've made further modifications. Remove the custom ad blocker rule(s) and the page will load as expected.